Stuck at home, can't get to the vet practice?
No need to worry if you can't get to our vet practice – you can now have a live video vet appointment direct from your home, or anywhere you are.
Midsomer Vets are now offering a video consultation service for anyone who needs to speak with a vet but can't make it to the practice.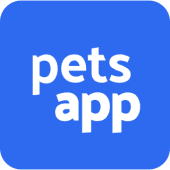 Speak to a qualified vet via mobile phone using PetsApp, from the comfort of your home or on the move. With a face-to-face call you can show us the problem and we can direct you to help us to diagnose many of the health issues your pet may be experiencing.