Our Pet Health Plan gives your pet life-long preventative care whilst saving money too!
Join online today - it only takes a few moments for lifetime peace-of-mind
Our Pet Health Plan gives your pet life-long preventative care whilst saving money too!
Join online today - it only takes a few moments for lifetime peace-of-mind
Emergency care and advice is available 24 hours per day.
Outside of normal hours please call 01761 412132 to be connected to the operator, who will contact the duty vet.
Emergency care is covered by an external out of hours provider so you may need to travel if your pet requires urgent treatment.
Our vet practice services
Our Midsomer Norton vet practice offers comprehensive care from consultations to investigations, surgery, and medical treatment from a dedicated caring team.
Stuck at home, can't get to the vet practice?
No need to worry if you can't get to our vet practice – you can now contact us via PetsApp direct from your home, or anywhere you are.
Why choose Midsomer Vets?
Brilliant vets, one of the last remaining truly independent practices. We've been with them for several years and they've always been very professional, caring and accomodating.

We bring both dogs here, a caring and helpful Vetinary Centre. The vets and nurses take their time to talk you through any options, procedures, details and information you might need about your pets.

We've been "chosen" by a stray cat. The shy, gentle little fella is not a scrapper and we think had come off second best in an encounter with another moggy. We got in touch with Midsomer Norton Veterinary Centre (to whom we've previously taken pets for treatment) and they were brilliant. As soon as we described how nasty the wound was, they booked us in the same afternoon. They were kind, caring, considerate and extremely helpful. We were left in no doubt that our little chap was going to get exactly the attention he needed to get him back to full fitness; follow-up has been arranged to monitor progress and we have absolute faith in the people who work for this wonderful veterinary centre. They are great.

The staff was really good with my pet he never been before and is a very nervous around other people

All ways happy with the service provided here. Very friendly, would recommend.

Very welcoming and professional vets and I feel that my dogs well-being is put first , great job everyone especially in these testing times Caring, professional family Practice with honest advice. Friendly and welcoming staff. Lawrence is knowledgeable and trustworthy.

Catherine J.
14:20 10 Jul 21
Many thanks to my brilliant vets. They've shown genuine care towards me with regard to my Musky Moo. Very discreet in handing him back to me. Laurence was so kind to me and I wouldn't of wanted anyone else to put him to sleep for me. So thank you so much.Midsomer Veterinary centre in Midsomer Norton.
Love Musky and Dixie x I cannot thank everyone they helped me with a awful awful disaster with 4 of my dogs
The staff were brilliant straight to helping me and the dogs I'm not actually a client of there's but will be recommending them and moving to them the speed and help was just brilliant when other wouldn't help me at a distressing time
I'm so so great full Been a client for many years. The care of all my animals has been outstanding. From first jabs to end of life. I have total faith in them.

Been coming to the practice for many years now and each of my pets are always treating with warmth and so much care by the nursing staff and they are amazing at answering any questions you may have.The vets themselves are again loving and caring towards pets is lovely and they are so wonderful and professional in the they explain things. Love this practice!

Very good service and price and i trust them....stella is fab and allbthe staff would recommend

Valerie B.
18:48 21 Apr 21
Have been a customer of the practice for 15 years and family 20 years. They have always given an excellent service in all aspects.Would never go to anyone else but Lawrence and his team. Keep up the good work!!

My Rhodesian Ridgeback was run over by a milk float and I was seen as soon as I could get him to the centre (I thought he was a gonna!) He was sympathetically taken in and spent 48hours in the practices care before he came home. One week later the improvements are phenomenal and I put it down to the Midsomer veterinary centre's quick and compassionate response. Thank-you

I have been bringing my cats to you for about 6 years now and I am always happy with the experience. The clinic is clean, the staff are always friendly and helpful, and I certainly don't plan on taking my boys anywhere else!

Charlotte M.
14:11 05 Apr 21
Very good quality of service always very pleased

quickness, politeness careing and put you at ease with there friendly manners. Really happy with this vet. Prices are far more reasonable and the service was outstanding!

Danielle O.
09:24 17 Mar 21
Great fantastic the best vet in the south west

Michael T.
18:58 16 Mar 21
Excellent friendly and professional service. Covid safe. Always exceptional, friendly and personal care.

Moved here from Vets4Pets. Always get a friendly service 😁

This is our dogs vets, great comms and regular updates on things needed

Great friendly service. Great advice! Covid secure appointments well delivered.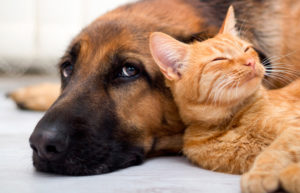 There are so many benefits of neutering your dog, cat, rabbit or ferret. It is recommended due to many health factors.
Read More »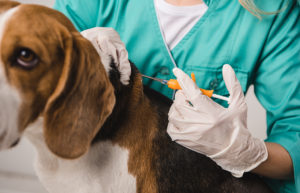 Vaccination is important to protect your dog against a number of potentially fatal diseases and can be spread rapidly.
Read More »